Laird Harrison is a novelist and multimedia journalist.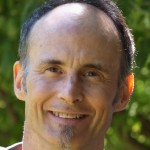 Harrison has written for Reuters news service, magazines such as TIME, Audubon and The Nation, newspapers such as the Chicago Tribune, the San Francisco Chronicle, and the Cleveland Plain Dealer, and Web sites  such as Salon, MSNBC and CNN.com. He has produced video for websites including Smithsonianmag.com, and audio for WUNC radio. Harrison has taught writing at San Francisco State University, UC Berkeley Extension and Mediabistro.
Harrison grew up in Berkeley, California, and studied creative writing and politics at the University of California, Santa Cruz. He lives with his wife and their two sons in Oakland, California.